Overview
Each type of tubes can be machined to the requested shapes by flaring, three dimensional bending, or joint welding.
Machining has various merits such as pipe flexibility, space saving, and preventing fluid leakage.
* Made to order.
Please contact us in regard to size and lot.
Main applications
• For carrying the cool water of the heat exchanger
• For carrying chemicals / For cleaning
• Analytical instruments
• Food production lines, and others
Bending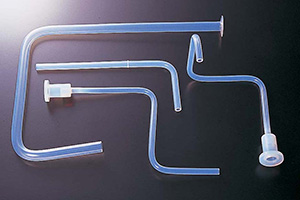 Mold the straight tubes of the request with the three dimensional bending.
Coil tube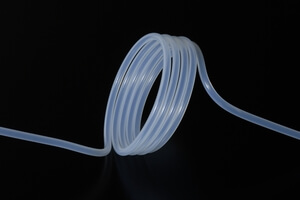 Used for the pipes that elasticity and flexibility are required.
If you would like to set the spiral pitch, please contact us.
PFA welding coupling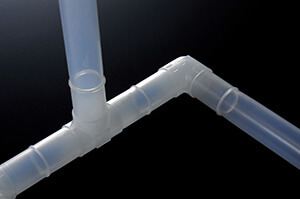 The tube is lighter and more space-saving compared to the pipes with the traditional joints by welding the pipe and the joints combined.
Spiral cut tube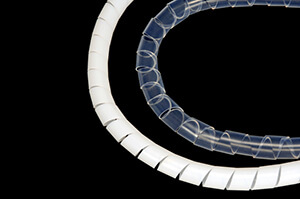 Binds the wires and cables.
It can also be used in the environment that requires heat, chemical and abrasion resistance.
Spiral cutting for fine tubes is also available.