It is our mission to solve the problems that our customers are facing all while focusing on creating a better society. At the same time, we take efforts to reduce our environmental footprint through various business activities.
Obligations as an enterprise

To strictly follow the laws inclusive of environment related regulations, agreements and/or other demands that our company agrees.
Preventing environmental pollution

To take efforts to prevent the environmental pollution in any emergency, as well as in normal times.
Making our enterprise activities better
The management system shall be continuously improved and developed.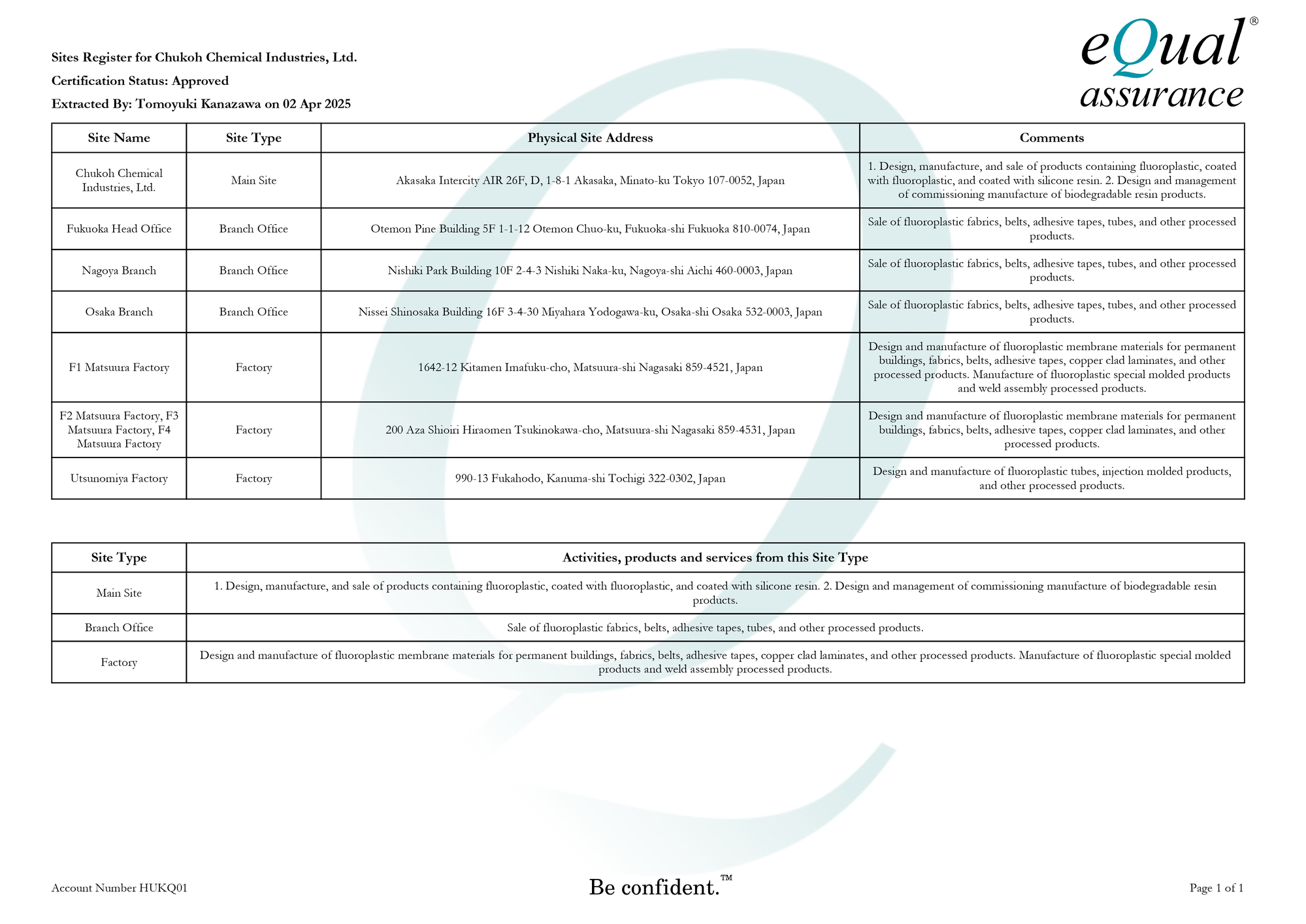 Registered Scope
The designing, manufacturing, and selling the products such as floroplastic-containing products, floroplastic resin coatings, and Silicon resin coatings.
Designing and Entrusted Production Management for Biodegradable Resin products.