Overview
PTFE can be molded into a variety of long products by using the original extrusion molding.
As the molds are produced internally, we have integrated production from planning to manufacturing.
Main applications
Automobile related, medical, and various industrial equipments
Characteristics
• Supports various shapes with the characteristics of PTFE plastic unchanged.
• The multi-lumen supports multiple holes of precise circle, as well as holes with irregular shapes.
• The profile extrusion products can be made in shapes as requested.
• The dimension has approximately 6% tolerance.
2 holes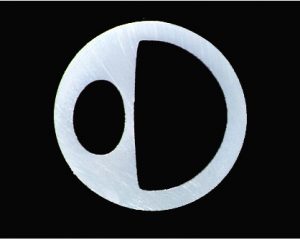 5 holes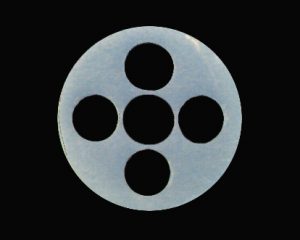 13 holes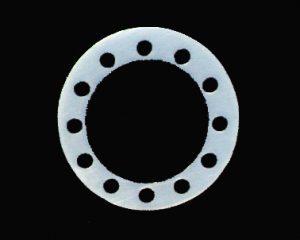 Inner diameter grooves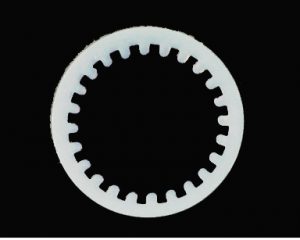 Profile extrusion products / Rail shape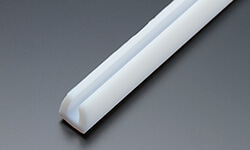 Can be extracted in various shapes in both inner and outer surfaces without restrictions of circular shape.
Profile extrusion products / C shaped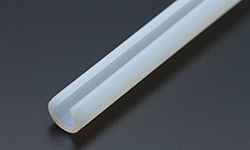 Unlike injection-molded items, it is possible to manufacture the long extrusion products and can control the expense of metal molds.